Property & Home Insurance in Carthage, Joplin, Marionville, Sarcoxsie, Webb City, MO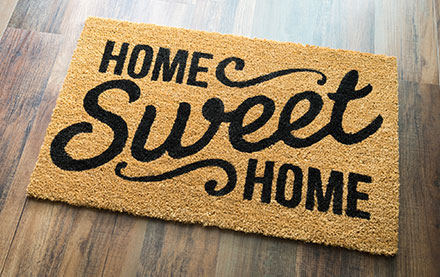 Home: There's No Place Like It
Homeowners Insurance
It may be your first home…a  small starter perfect for you and yours. It could be a vacation condominium or townhome. It might be that palatial home you've been dreaming of for years and finally purchased. There's no place like home. It's where we run to at the end of a busy day, where we share our hopes and dreams with the people we care for most. Comfort, protection, community: a home offers it all and so much more. Protecting where you live is what we do at Southwest Insurance Agency, and we've been doing it since 1955. Individuals and families throughout southwestern Missouri still trust the professionals at Southwest Insurance Agency to deliver peace of mind through comprehensive homeowners insurance protection.
Making SURE You're Protected
We purchase insurance policies to protect the things we own. When a homeowner or renter buys an insurance policy, there's an assumption that they're adequately protected should they suffer a covered loss, and that's a pretty safe assumption…but not always true.
Every policy has specific limits on the amount of coverage provided for certain items. For instance, most policies put a cap on the amount of coverage included for jewelry, artwork, electronics, guns, cash, and other specialty items. Some companies specifically deny coverage for some items, and these are known as 'named exclusions'. Here's the sad truth: most policyholders won't know they don't have adequate (or any) coverage until a loss occurs.
The professionals at Southwest Insurance Agency help determine your specific needs. We walk you through the process of taking a personal inventory, reviewing specific policy limits, and offering additional coverage that protects those items that exceed set policy limits through endorsements (also referred to as riders or scheduled personal property).
As an independent insurance agency, we're not limited to the products offered by only one insurance provider. Instead, we have a network of insurance carriers so we can match your policy to your specific needs. We also work hard to match you with companies who offer specific discounts for safety devices (such as alarm systems and/or sprinkler systems).
Important Information for Renters
Many renters believe that the insurance carried by their landlord or apartment complex owner will cover their personal items in the event of a loss, such as a fire or theft. Your landlord's insurance does NOT cover your personal items. You need a separate renter's insurance policy. These policies are designed to provide coverage for your furniture, clothing, electronics, and other personal items. In addition, they can also provide liability protection should someone become injured in your rented home or apartment. Many offer coverage to pay for additional living expenses should your home become uninhabitable due to a covered peril.
Southwest Insurance Agency offers Homeowner's insurance that includes coverage for:
Homes
Rental property
Townhomes
Apartments
Condos
Mobile Homes
Vacant Homes
Homes under construction
Fire Policies
Umbrella
Flood
Earthquake
Jewelry, artwork, etc
Multi-Policy Discounts are available