Farm Insurance in Carthage, Joplin, Marionville, Sarcoxie, Webb City, MO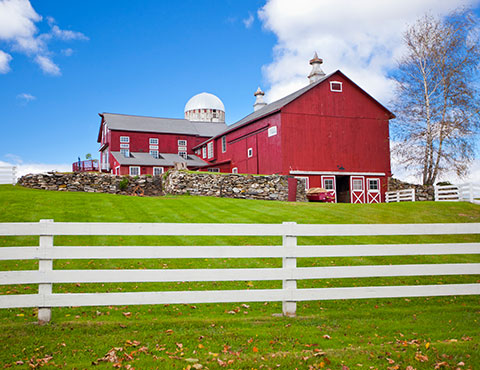 Protecting Missouri Farmers…
Farm Insurance from Southwest Insurance Agency
In Missouri, farming isn't a job. It's a way of life. Many of the farms throughout our community have been passed down from generation to generation. They represent more than a commercial enterprise. They represent a legacy of hard work and determination, shared by family members whose livelihood depends on the farming community.
Farms have been a part of Southwest Insurance Agency since 1955. We take pride in providing solid farm and agribusiness coverage that addresses the many risks faced by today's farmers.
REQUEST A QUOTE
You Can Count On Us
Southwest Insurance Agency works with you to deliver protection for your farm against unforeseen perils that threaten your livelihood. We've earned a strong reputation for helping Missouri farmers select the right type of farm insurance for their unique needs. Whether it's property protection or a variety of liability coverages, Southwest Insurance Agency offers the comprehensive protection you need with the personal service that makes you feel like family. Sheds, shelters, barns, animals, crops: you have a diverse group of assets that require solid coverage and Southwest Insurance Agency delivers. This includes those important basics, such as:
Property Coverage that covers the replacement and/or repair of your equipment, infrastructure, and other items used in farming should they become damaged due to natural disasters or fire.
Additional Living Expenses that pays for temporary housing and other incurred expenses should your property become uninhabitable due to a covered loss
General Farm Liability covers the cost of medical expenses and/or repairs to physical property. Many different types of liability protection are included under this category, such as premises liability, operations liability, pollution liability, and product liability. And don't forget that important liability insurance umbrella that extends liability coverage above your basic policy's liability coverage limits.